We develop mobile and web
apps
We utilize the Lean Startup Methodology of Build-Measure-Learn to systematically improve apps through validated learning.

This process takes months, but has proven results.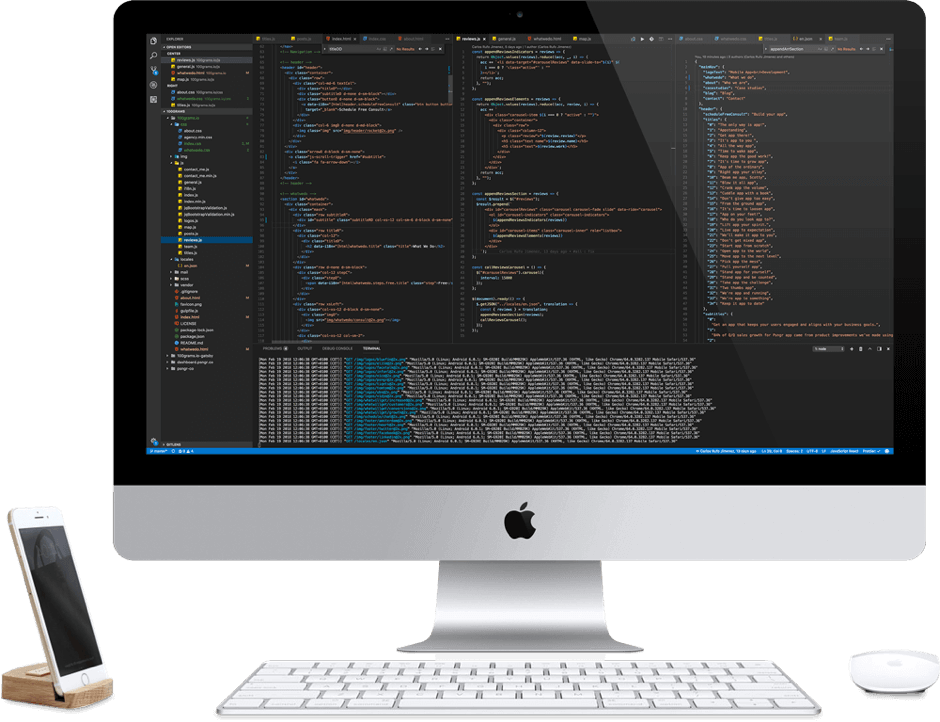 We start with your business model, your target audience and the product-market fit. In a dedicated workshop that we run with the client, we delve deep into these topics and evaluate your concept or existing app.


Once the concept is finalized we list all user journeys (epics) and prioritize them. The epics are the high level structure of the app which is used for producing the wireframes, which adhere to UX best practices and human interface guidelines to ensure optimal user experience.


Our design team will craft the detailed design for the app based on the wireframes. This process renders screen mockups for all the screens in the app. Once signed-off, we can move to development.


The epics used to produce the wireframes are broken down to smaller tasks which are carried out by our development team using agile methodology. We use 2-week sprints and deliver continuous, incrementally complete builds of your app which are distributed to all major stakeholders, including our own QA (alpha).


Following QA and sign off, the GM (Gold Master) release is deployed to the AppStore and/or the production host along with all relevant metadata. We then kick-off a beta release and start learning.


During the beta launch we collect initial user feedback and deploy updates to polish up the app in preparation for the public release. We continue this process after the app is released to the general public to optimize app performance, conversions and engagement. This process can take a few months before we reach optimal results.


Based on your budget, our Growth Team builds a marketing campaign to boost downloads. This includes, for example, social media pages and comms, a blog, AppStore optimization, PPC campaigns and referrals.

Location & Fitness
Location-based services and sensor-driven apps are our specialty, with apps like TomTom MyDrive, Psngr and GoPublic.


Video & Collaboration
We've developed a number video collaboration apps together with our partner, Vidyo Inc. targeted at the financial and healthcare industries.

Chatbots & AI
Apps that use conversational intelligence built on top of open source and 3rd party services such as LUIS and DialogFlow.


AR and 3D models
Leveraging ARKit / ARCore, in conjunction with ML libraries for object detection and augmented reality applications.